Former WC Champion buys his first mini excavator - Hitachi Zaxis 19U with Compacttilt™ CTR2
Chris Tetsche Christensen
Working here: Falle's Sti og Sporbyg (Pumptracks)
Contractor in: 10 months
Experience with mini excavators: 13 years
Where in the country: Silkeborg, Viborg and surroundings in DK
Chris Tetsche Christensen
Started BMX: 5 years old
Won: DC, NC (Nordic Championship), EC and WC – at the same year (2010)
Written contract with: Red Bull in 2015
Today: Still rides BMX and MTB. Chris uses his experience to make super cool BMX-MTB courses.
Name: Hitachi
Type: Zaxis 19U
Extra option: Compacttilt™ CTR2
• Tape management
• Dozer blade
• AUX 1 to rotortilt & AUX 2 for pulling soil drills and brooms
• Work lights
Dealer of machine: H.P Entreprenørmaskiner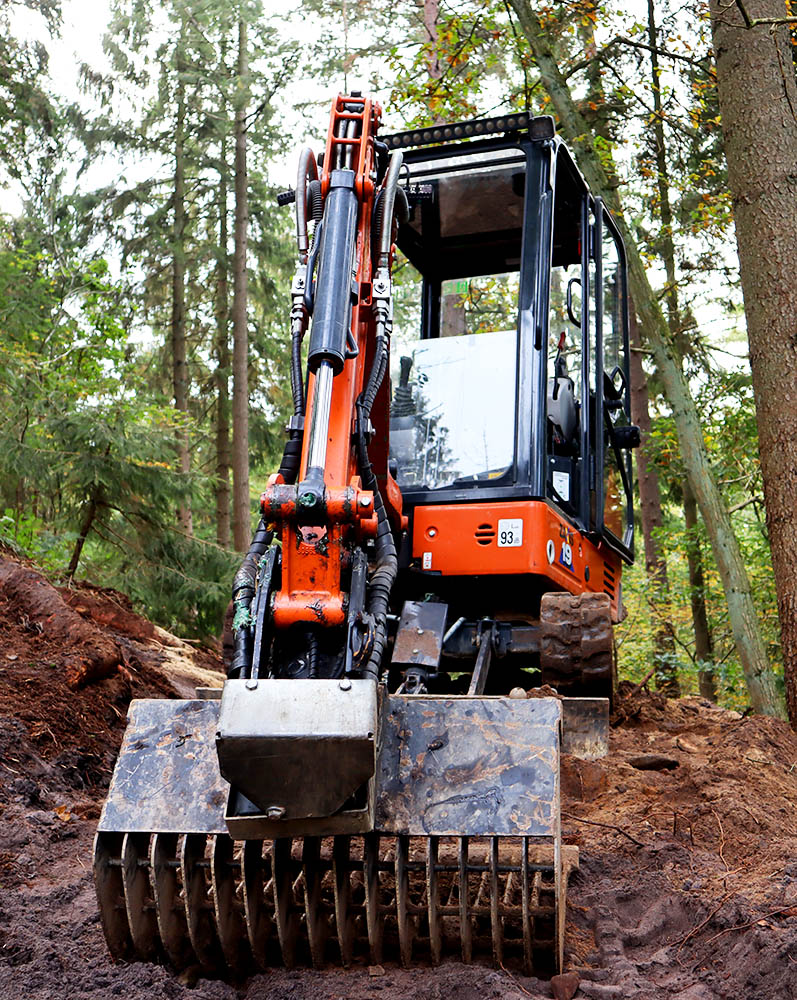 Hitachi Zaxis 19 in action
Want to see more videos with Chris Tetsche Christensen and his Hitachi Zaxis 19U in action? Follow his Instagram profile: @powerbuild.dk
When you need to make burms and turns for MTB tracks, the Compacttilt™ CTR2 is a good choice for a tiltrotator for the task.
With piston-free rotation, it becomes easier to make turns on the courses, exactly as you want them – and thanks to 2×50°, the turns get extra edge.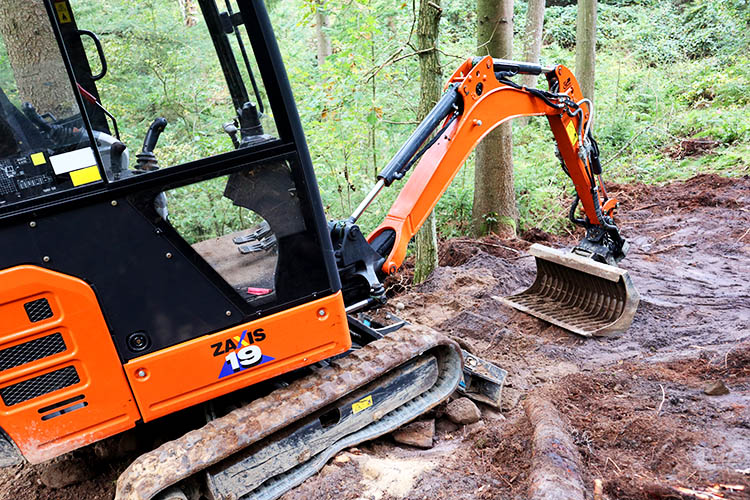 Pumptracks are when BMX and MTB tracks must have uneven bumps, where you use your arms to pump speed in the bike.
Here are Chris, Hitachi and CTR2 to dig and create these bumps.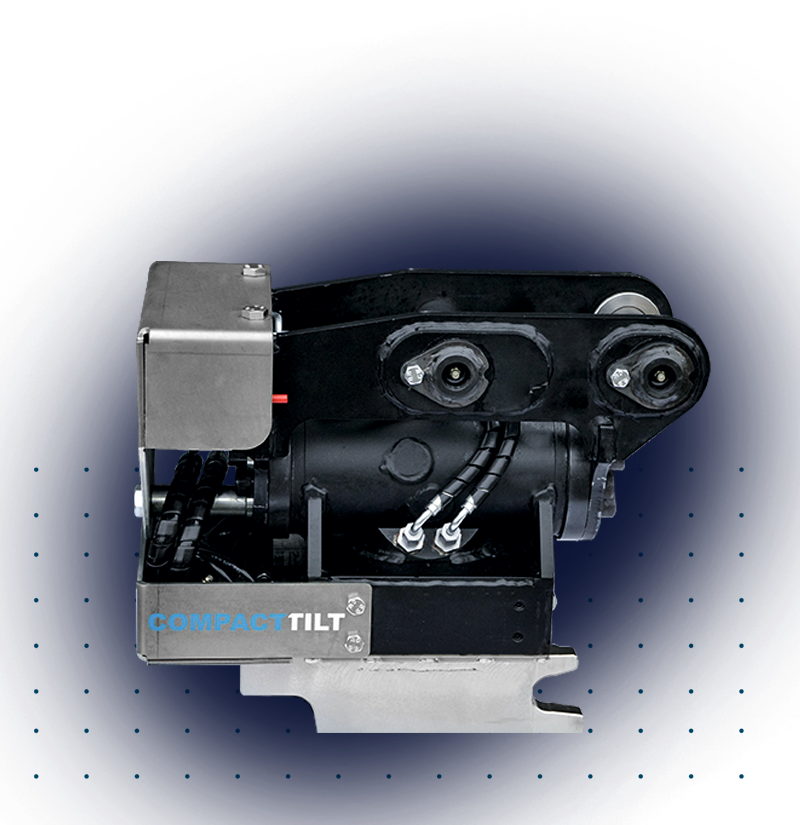 Installation height from: 260 mm
Width: 253 mm
Weight: 65 kg
Quick Coupler: S30-150, S30-180, MH30
Upgrade from Takeuchi TB225 to TB230 with a Compacttilt CTR3
Mads Bøgelund Petersen is the owner of the contractor company Bøgelunds Erhvervsservice.
In Bøgelunds Erhvervsservice, excavation and burial for cables, plugs and mains is carried out, as well as digging for water breaks, etc.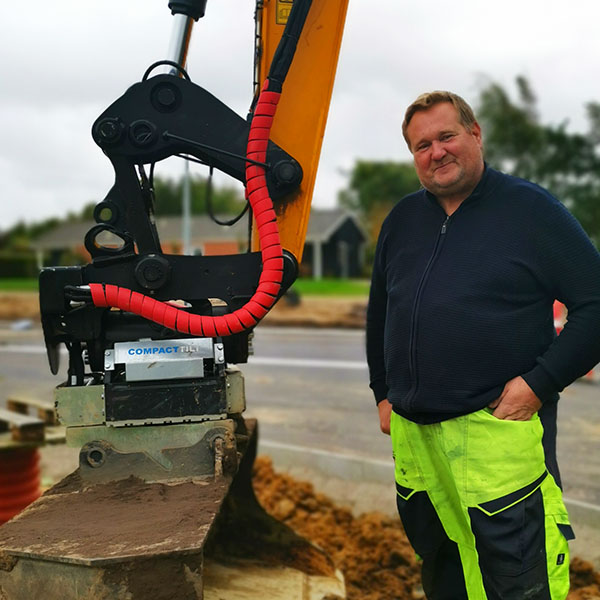 JCB 100C-2 with Compacttilt™ CTR10
Morten Sloth Nielsen was the first in Denmark to get the new generation JCB 100C-2.
With experience from Compacttilt, it was time to test the Compacttilt Rotator – CTR10.
Eurocomach 22SR with Compacttilt™ CTR2
Ronni Emborg is the owner of Emborgs Anlæg ApS – and a EurocoMach 22SR
In addition to the desire for a Compacttilt™ CTR2, Ronni also wanted a lot of extra equipment. Read what he got for his machine.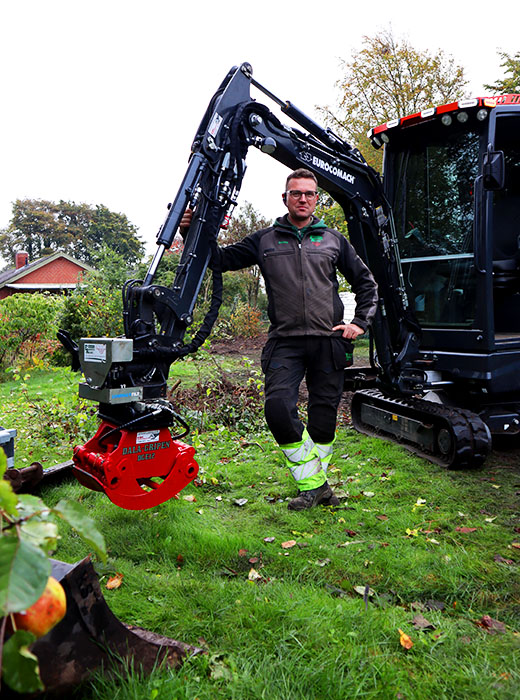 Tags: Article, Compacttilt, Compacttilt Rotator, CTR2, Hitachi, Hitachi Zaxis, Hitachi Zaxis 19U, H.P. Entreprenørmaskiner, Pumptracks